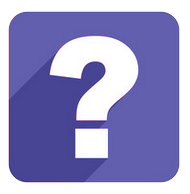 Ask a Question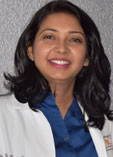 12388 FM 423
Frisco, TX 75033
HOURS
Mon, Tues & Thurs 9-6
Wed - Closed
Fri 7:30-4:30
Sat 8-1
Meet Dr. Tippireddy
"Dr. Mark Davis once said, `The dentistry is only part of the patient's experience. Complete dentists treat the mouth and the mind.' With this in mind, I seek to not only provide my patients with proficient dental care, but care that's considerate and compassionate as well."
My Mission
"I want to provide the means and education my patients need to best serve their well-being. Oral health is linked to systematic health, so as wonderful it is to remove my patients' pain and make them smile, it's also an amazing feeling to see an improvement in their overall health. I value prevention."
Education
Dr. Tippireddy received her Doctorate of Dental Surgery and graduated with honors from the University of the Pacific School of Dentistry in San Francisco, CA. In 1999, she received her Bachelor of Dental Surgery from Meenakshi Ammal Dental College in Tamil Nadu, India.
Continuing Education & Professional Memberships
Dr. Tippireddy has completed continuing education and training in Invisalign, implant restoration, and advanced endodontics. In addition, she is an honorary member of Tau Kappa Omega Honor Society, which is a dental honor society established at the College of Physicians and Surgeons in 1927 to recognize students who demonstrate strong ideals, scholarship, and character. She has successfully completed the Aesthetic Continum in 2012 and has been an active member of DFW Seattle Study Club since its inception.
Dr Tippireddy is a member of American Dental Association, Texas Dental Association and North Texas Dental Association.
Personal Attention Professional Care
"Our team takes every step possible to ensure your dental needs are being met in the best manner, including using the latest technologies and techniques in dentistry, taking advantage of continual education opportunities and emphasizing lifetime care. When our patients come in, they can rest assured their oral health is in great hands."
Life & Hobbies
Dr. Tippireddy has over 15 years of dental experience. She currently resides in Carrollton, TX with her husband, daughter, and their beloved family dog Hoops. In her free time, she enjoys spending time with her family and reading. She is always approachable with any questions or concerns, and treats her patients as if she were treating her own family member. In addition, Dr. Tippireddy speaks five different languages.
We accept all
PPO
insurances and the following networks. Contact us for specific questions and confirmations as networks change periodically.
-Assurant-Sunlight
-Ciga
-Delta
-Blue Cross Blue Shield
-Guardian
-Humana
-Metlife
-Principal
-United Concordia Alliance
-Aetna
-Ameritas
-Unicare 300
-United Healthcare

Contact us if you have any questions. 972.398.1131