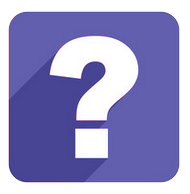 Ask a Question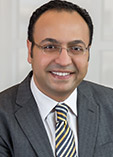 980 Raintree Circle
Allen, TX 75013
About Dr. Beshay
DFW Center For Fertility & IVF
One of the first things patients notice when visiting us at DFW Center for Fertility & IVF is the competent, comforting abilities of the staff, led by Victor Beshay, MD. His close connection with patients and their extended families can help ease the transition to optimal fertility in the future.

As a board-certified physician in reproductive endocrinology and infertility, as well as obstetrics and gynecology, Dr. Beshay has been practicing medicine for nearly 10 years. After graduating from East Carolina University School of Medicine, Dr. Beshay moved to Dallas to pursue training in obstetrics and gynecology. Following residency training in OB/GYN in 2005, he completed a 3-year fellowship in reproductive endocrinology and infertility.

Dr. Beshay joined the faculty of the University of Texas Southwestern Medical Center at Dallas. His role as an assistant professor of endocrinology and infertility was mainly clinical work, as well as teaching fellows, residents and medical students. He started his independent practice, DFW Center for Fertility and IVF in Allen, TX, in May 2014. His ultimate goal was to help couples seeking fertility assistance, from their initial evaluation processes through every potential infertility treatment.
Procedures
Dr. Victor Beshay
is one of the top Fertility doctors in that Dallas Ft. Worth area.
DFW Center for Fertility & IVF
is a state-of-the-art, stand-alone fertility clinic serving patients in the Allen and McKinney areas and the surrounding areas. The center addresses both female and male fertility difficulties.
Fertility Testing
In Vitro Fertilization
In Vitro Preservation
Ovulation Induction
Artificial Insemination
Endometriosis
Uterine Fibroids
Endometrial Polyps
Tubal Disorders
Tubal Litigation Reversal
Egg Freezing with Fertility Specialist, Dr. Victor Beshay
Egg freezing can be beneficial for women wanting to preserve their fertility for the future. What is the process of egg freezing?
The process of egg freezing requires a patient to undergo ovarian stimulation to grow multiple eggs from the ovary, followed by retrieving the eggs and then freezing them in the laboratory for future use.
How are the eggs stored?
The eggs are stored at freezing temperatures in liquid nitrogen tanks. You should know, that our practice was built to the highest standards and houses state-of-the-art equipment aimed to deliver the best care for you. The embryology laboratory was built under the guidance of air quality specialist, Antonia Gilligan of Alpha Environmental. Her role is to assure that the environment in the laboratory is pristine and free of any negative environmental impact to your sperm, eggs and embryos. The design and construction of the lab was planned for every detail ? from the type of paint, light fixtures, all the way down to the selection of medical equipment ? to assure a safe lab environment.
How many years can eggs remain frozen?
Current research tells us eggs can survive in freezing for 5 years. That may change in the future when we gain more data regarding eggs frozen for longer periods of time. What is your egg thaw survival rate? Egg survival rate at thaw is expected to be in the 90+% range.
What will we discuss in my consultation?
If you have interest in egg freezing to preserve your fertility, call us to set up a consultation. We will obtain a thorough medical history. We will do an examination, as well as sonography will be recommended mainly focusing on the ovaries. Also we will discuss testing to assess ovarian reserves. All this will help tailor the treatment plan to allow for maximal outcome and minimize complications of therapy. Dr. Victor Beshay in Allen, TX is a premier fertility specialist and accepting fertility patients from all over including Dallas, Plano, McKinney, Allen, Frisco and surrounding areas!

Dr. Victor Beshay is the founder of DFW Center for Fertility & IVF!
Let's Talk about IVF – In Vitro Fertilization
There are many methods of treating infertility in men and women, but when simple treatment approaches fail to correct infertility, patients may consider assisted reproductive technologies. One of the most popular of these methods is in vitro fertilization, also known as IVF! This is a key service we offer.
What is the process?
IVF entails a tailored ovarian stimulation to allow for many eggs (or few depending on the circumstances) to grow. These eggs are retrieved and then fertilized by the partner's sperm, and the embryos that develop are monitored in the lab. Embryos are then transferred into the uterine cavity and any remaining embryos are frozen for future use.
What happens after In Vitro?
A pregnancy test takes place approximately 2 weeks after completing treatment. Progesterone supplementation is used to support the pregnancy. Once pregnancy is achieved, the pregnancy is monitored via blood hormone levels as well as ultrasound. Once the pregnancy reaches 9 weeks gestation, the patient is referred back to her OB for continued prenatal care.
Does insurance cover In Vitro? Do you offer financing?
We are seeing more and more coverage for IVF. We do check with each patient's plan, and the patient is made aware of the costs based on coverage. If there is no coverage, we offer package pricing for treatment to allow for a minimized cost for the complete cycle. We also offer financing through third party lenders. In addition we offer lower cost IVF cycles. Qualification for the specific treatment plan depends on the patient's fertility evaluation findings as treatment is customized to every individual patient.
What will we go over in my consultation?
If you are interested in IVF, visit Dr. Victor Beshay in Allen, a premier fertility specialist. He accepts patients from Allen, Dallas, Plano, Frisco, McKinney and surrounding areas. During your consultation, a thorough medical history is obtained and exam and sonography are performed. The details of the IVF cycle and mechanics of every step are reviewed. The specific protocol is explained, as well as the risks of therapy and potential success rates are discussed. Preimplantation genetic testing is an option for patients undergoing IVF. This can be simply for sex selection or to look for possible chromosomal abnormalities or specific genetic mutations.