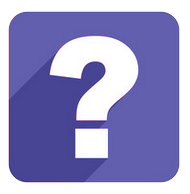 Ask a Question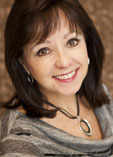 4104 West 15th St.
Suite 200
Plano, TX 75093
Patient Testimonials
Dr. Young and all the staff, are truly amazing. They cared, they were thoughtful and detailed. They explained everything and gave me numbers to reach out to if I ever had a ...

Read more
About Dr. Young
Plastic Surgery Plano
Board Certified Plastic & Reconstruction Surgery
Welcome!
Thank you for letting our practice...
Premier Plastic Surgery of Texas
come alive in your home. If you're a current patient, thank you for allowing us the opportunity to fulfill your aesthetic surgery needs. If you're a new visitor, we look forward to meeting you and exploring the wonderful options available for enhancing your natural beauty through plastic surgery.

Our desire is to provide you with the finest personalized care, while creating beautiful, natural results that turn your dreams into reality.
Procedures
Dr. Patty K. Young
is a well-respected plastic and reconstructive surgeon. She performs both cosmetic and complex reconstructive procedures, including all types of cosmetic surgery, breast reconstruction and peripheral nerve reconstruction. Dr. Young is one of the few surgeons who perform brachial plexus reconstruction. Her goal is to enhance the quality of life of her patients from both and aesthetic and functional standpoint.
Liposuction
Tummy Tuck
Breast Lift
Arm Tightening
Mommy Makeover
Breast Reduction
Thigh Lift
Injectable & Fillers
Male Breast Reduction
Upper Eyelift
Skin Tightening
Vaginal Rejuvenation
Before & After Photos
Dr. Patty K. Young
and her entire team are dedicated to personal care and individualized attention. Although every case and individual is different, and results will vary... following are a few examples or our work.
Arm Tightening
Mommy Makeover
Awards, Memberships & Affiliations
Dr. Young
is board certified in Plastic and Reconstructive Surgery and is a diplomat of the American Board of Plastic Surgery. She is also a member of American Society of Plastic Surgeons and American Society for Aesthetic Plastic Surgery.
We work hard with your insurance to every qualified payment. You should always contact your insurance company to get confirmation before doing any procedure. We also work often with Care Credit and take most major credit cards. There are also other payment options for those who qualify. Contact us if you have any questions.
972.398.1131


Breast Augmentation with a Natural Look