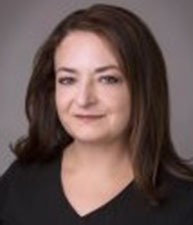 3550 Parkwood Blvd.
Suite 205
Frisco, TX 75034
HOURS
M-Thurs 8:30a-5p
Fri 8:30a-1p
About Dr. Torres
BOARD CERTIFIED OB/GYN
Dr. Miriam Torres grew up in Dallas, Texas, where she graduated from R.L Turner High School. Completed her undergraduate studies at Texas Womens University, in Denton, Texas. She double majored in Chemistry and Biology in 1996. Attended medical school at University of Texas Medical Branch at Galveston. During her studies she learned an appreciation for research and was awarded the Stejenovich Award 2000 - 2002. Graduated medical school in 2002 and started residency in Wayne State, Hutzel Hospital in Detroit, Michigan. She was nominated chief resident by her peers and attending's in her last year of residency. Upon graduation was awarded Sidney F. Bottoms M.D. Award for Excellence in Research and Angela Y. Dourron M.D. Maimonides Award for compassionate patient care.
She started working at Henry Ford Hospital and later moved to Louisville, Kentucky as her husband was concluding his studies. In Louisville, Kentucky she worked at the University of Louisville as clinical professor for two years, but decided to move back home to Texas to be near family.
Dr. Torres then started working in a private setting where she was introduced to Functional Medicine. A different approach to traditional medicine that focuses on the prevention of disease. The more she learned on the use of natural supplements and lifestyle changes and their impact on disease prevention her interest grew. She feels that functional medicine is the key to make a difference in her patients in the hopes of improving the quality of life. She is currently working towards accreditation in Functional Medicine, with the hopes of offering patients a different perspective on health with a conservative approach with the goal of disease prevention in the hopes of providing women with a better quality of life as they age.
Her interest are preventative medicine, gynecological minimally invasive surgery, both laparoscopically and with Davinci robot. As well as menopausal care, hormone balancing, weight loss, exercise, colposcopy, as well as annual maintenance.
Dr. Torres is married to her college sweetheart and has four children, she is an advocate for children with special needs.
"The good life is one inspired by love and guided by knowledge" Bertrand Russell



About Dr. Wood
A Texas native, Dr. Kathryn Wood grew up in Richardson and attended Texas A&M University, where she received her undergraduate degree in biochemistry. After medical school at the University of Texas Health Science Center in San Antonio, she completed an Obstetrics & Gynecology residency at the University of Texas Medical Branch in Galveston.
Dr. Wood is highly respected in her field and has been a board certified Ob/Gyn specialist since 1990. While she is experienced in all aspects of Obstetrics & Gynecology, the doctor has focused her interests in Gynecology and Medical Aesthetics.
Kathryn J. Wood, M.D. opened Dermalase, Frisco's first medical cosmetic practice in 2000. Dermalase offers state of the art laser and skin care treatments that offer you the highest result at the fairest possible price.
Medical Director, Kathryn J. Wood, M.D. is certified as a laser safety officer by the American Board of Laser Safety. Our staff receives ongoing advanced training and is always here for you to address questions or concerns about your treatments. We are active in the community and have been voted the #1 Aesthetics Center in Frisco by the Readers of the Frisco Enterprise. You're going to love it here at Dermalase!