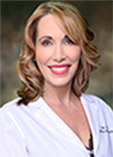 7515 Greenville Avenue
Suite 810
Dallas, TX 75231
HOURS
M-Th 7:30am - 4 pm
Closed Fridays
Patient Testimonials
Welcome to Dallas Laser Dentistry!
A pleasant pampering environment, dramatically different from most dental offices you've visited, awaits you at Dallas Laser Dentistry. Heated massage pads in each chair, aromatherapy, the latest technology, and friendly happy staff create a warm, friendly atmosphere that will reduce your stress and forever change your expectations for dental care in Dallas.

Once you're here, we'll carefully listen to understand your needs, desires, and concerns. Our job is to help you get the healthy smile that's uniquely you – we don't do "cookie cutter" smiles! Following diagnosis, we'll educate you about your options, develop a specific treatment plan, provide payment options, and then make you a dazzling smile that's contagious!

About Dr. Mary Swift
With over 30 years in the dental profession, cosmetic dentist Dr. Mary Swift is not only known for her advanced dental and cosmetic techniques, but as a best selling author on cosmetic dentistry. Dr. Swift and her staff at Dallas Laser Dentistry have received the DFW Consumer's Choice Award for Cosmetic Dentistry the last five years, and Dr. Swift was named by Texas Monthly one of their "Super Dentists" for 2014-16. Dr. Swift is an Invisalign Premier Provider, having completed hundreds of cases. One of the few U.S. dentists trained in the use of BOTOX® to treat TMJ headache pain, she is nationally renowned, with patients from all over the U.S.

Procedures
Laser Whitening
Invisalign®
da Vinci™ Veneers
Smile Makeovers
Dental Veneers
Composite Fillings
Dental Implants
Crowns & Bridges
Removable Dentures
Laser Gum Surgery
Sedation Dentistry
Cleanings
Examination
Periodontal Disease
Root Canals
Digital X-Rays
Fillings
Botox for TMJ
Implant Supported Dentures