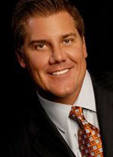 6001 Windhaven Pkwy.
Suite 200
Plano, TX 75093
HOURS
Mon-Thurs 8-1pm, 2-5pm
Closed Friday
About Dr. Hucklebridge
Dr. John M. Hucklebridge is a talented, compassionate cosmetic dentist with more than 28 years experience creating outstanding smiles. As one of Plano's most highly regarded cosmetic dentists, he is dedicated to providing all of his patients with superior dental treatments while delivering the highest level of patient care.



As a testament to his dental excellence, Dr. Hucklebridge has been awarded the prestigious Fellowship status with the American Academy of General Dentistry – a recognition held by fewer than 10 percent of dentists worldwide. Additionally, Dr. Hucklebridge has been selected by his peers as one of Plano's best Cosmetic Dentists, as published in D magazine. After receiving his BA from Baylor University, Dr. Hucklebridge graduated from the prestigious Baylor College of Dentistry in Dallas, Texas.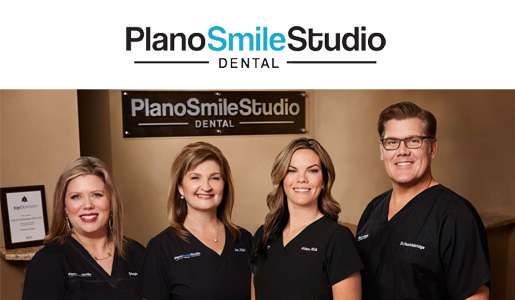 In an effort to stay ahead of the latest technologies and developments in the dental field, the talented Dallas cosmetic dentist Dr. John M. Hucklebridge remains an active member and distinguished alumni in the following dental organizations and post doctoral dental programs:
American Academy of Cosmetic Dentistry
Academy of General Dentistry
American Dental Association
Crown Council Dental Excellence
Dallas County Dental Society
Texas Dental Association
The Schuster Center
Dawson Center Advancement of Dentistry
Dr. John M. Hucklebridge specializes in an array of advanced cosmetic dentistry procedures, including porcelain veneers, Invisalign clear orthodontics and teeth whitening in Dallas. He also has many years experience helping dental implants Dallas / Plano patients achieve beautiful, confident smiles.
Blog
If you have lost teeth, and confidence in your smile, it's time you learned about how Dental Implants can change your life! Dental Implants are a simple way to dramatically improve your smile and boost your confidence after tooth loss.
Tooth Loss can have a wide reaching affect on your oral health, and it may cause other teeth to drift out of position. This can cause more dental issues later on, such as loss of other teeth, decay and gum disease. Dental Implants can prevent these problems from occurring!
Each dental implant consists of a metal fixture that is inserted into the jawbone, and a protruding post is used to fit the new artificial tooth. Implants can fix so many different dental issues, such as support a bridge, replace a partial denture, or be used to secure a fixed denture in place. There are many different types of dental implants, and to best way to know which is best for you is to consult with your dentist!
Dr. John Hucklebridge understands that having a smile you love and are happy with, can dramatically improve ones self-esteem and confidence! Dr. John Hucklebridge prides himself with putting his patients needs first and takes the time to explain every step of a procedure and initial exam so that his patients can feel confident that he will produce the beautiful smiles they are looking for.
Visit Dr. John Hucklebridge'ss showcase page today for more information on Dental Implants!
We gladly accept all major credit cards, checks and cash. We work with most insurance companies and we offer no interest financing through Care Credit and Lending Tree for qualified patients. Call 972.398.2550 for details.