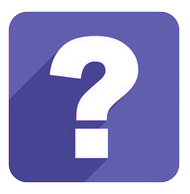 Ask a Question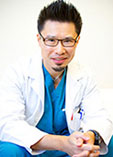 222 S Collins Rd
Suite 101
Sunnvale, TX 75182
Patient Testimonials
He was so patient and took the time to answer all of my questions. The entire process was top notch.

I am a patient of Dr. Zhao. It was my first time to go to his office and I was really impressed on how he treated me. He made me feel comfortable and relaxed while he was doing ...

Read more

Dr. Zhao is an extremely knowledgeable and experienced orthopedic surgeon, who really cares about his patient who takes the time and proper steps to the best outcome. Dr. Zhao is ...

Read more
About Dr. Zhao
Jeff Zhao D.O. is a board certified orthopedic surgeon, the creator, and main author of www.TheShoulderMotion.com.

Dr. Zhao is a graduate of University of Texas at Austin. He then attended the University of North Texas Health Science Center, Texas College of Osteopathic Medicine and was an honorable recipient of both the Welch Scholar Grant and Sparks Osteopathic Foundation Scholarship. He finished orthopedic surgery training at the Kansas City University of Medicine and Biosciences at Kansas City, Missouri.

Dr. Zhao completed an additional year of training beyond orthopedic surgery residency to sub-specialize in reconstructive surgery of the shoulder and upper extremity (under the direction of Tom R. Norris MD, H. Relton McCarroll MD, and James Kelly II MD, San Francisco Shoulder and Upper Extremity Fellowship, California Pacific Medical Center, San Francisco, CA).




With a never-ending positive attitude, Dr. Zhao founded Dallas Orthopedic & Shoulder Institute in October of 2010. He enjoys meeting new people and welcomes daily challenges. His practice focuses on serving each patient with individualized care to relieve pain and restore optimal mobility and strength quickly and safely. He specialized in arthritis, total joint replacement, rotator cuff injury, arthroscopic surgery, fractures/dislocations, ligament repair and reconstruction, and other sports-related injuries. Dr. Zhao enjoys snowboarding, windsurfing, and spending time with his family.


Procedures & Services
Arthroscopic Surgery
Rotator Cuff
Makoplasty
Arthritis
Fractures
Dislocations
Ligament Repair
Ligament Reconstruction
Joint Replacement
Percutaneous Microtenotomy
Many different conditions can lead to painful joints, including osteoarthritis, rheumatoid arthritis, bursitis, gout, strains, sprains, and other injuries. Joint pain is extremely common. In one national survey, about one-third of adults reported having joint pain within the past 30 days. Knee pain is the most common complaint, followed by shoulder, and hip pain, but joint pain can affect any part of your body. As you get older, painful joints become increasingly more common. To treat your joint pain, the most effective way is to have a accurate diagnosis of what causes the pain. Many of the pains can be managed and treated with various options of conservative methods, such as medication, injection, and rehabilitation. Even as a surgeon, conservative treatments are almost always my first choice.
We work hard with your insurance to every qualified payment. You should always contact your insurance company to get confirmation before doing any procedure. We take all major credit cards and Care Credit. You can visit our website at www.TheShoulderMotion.com to see all insurances accepted or contact us if you have any questions. 214.256.3778