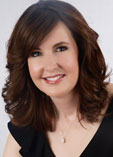 8222 Douglas Ave.
Suite 950
Dallas, TX 75225
About Dr. Ellen Turner
Dermatologist Dr. Ellen Turner is pleased to offer a complete array of dermatology services to her patients, including medical, cosmetic, surgical and laser procedures at two clinic locations including Park Cities in Dallas, and Irving across from the Four Seasons.



Dr. Turner completed medical school at Texas Tech University Health Science Center in Lubbock in 2001. She performed her dermatology residency at the University of Texas Health Science Center at San Antonio, where she received a strong clinical foundation for assuming the care of such dermatologic conditions as skin cancer, acne, rosacea, psoriasis and immunobullous diseases of the skin. Her training instructors included Dr. Ronald Grimwood and Dr. Eric Kraus for medical and surgical dermatology, and Dr. Anna Clayton for Mohs micrographic surgery. Her cosmetic competency and skills were obtained through her work with Dr. Tina Alster and Dr. Elizabeth Tanzi at the Washington Institute of Dermatologic Laser Surgery in 2006.
Dr. Turner also enjoys a focus on elective aesthetic procedures. Dr. Turner's innovative approach includes comprehensive non-surgical alternatives designed to enhance the patient's facial volume and reduce lines and wrinkles while lifting the tissues of the face and neck. To achieve this to the best effect with minimal recovery times for patients, she combines Ultherapy with the Halo hybrid resurfacing laser, plus injectables such BOTOX Cosmetic, Kybella, Juvéderm , Voluma, and Volbella. She is proud to offer non-invasive no-recovery procedure s like photofacial rejuvenation, laser hair removal, treatment of facial and leg veins, skin tightening and medical-grade chemical peels. Additional body contouring options for fat hypertrophy include Coolsculpt® and CoolSmooth® to achieve near-surgical results with no recovery time whatsoever. Dr. Turner has personally designed the dermatology office to provide the most up-to-date and innovative technology in dermatologic skincare, including Ultherapy®, The Sciton Joule with Halo, the Sciton PROFILE® Platform (contains Broad Band Light, Nd YAG for veins and hair removal as well as erbium YAG for resurfacing), Fraxel® Restore for resurfacing, and CoolSculpt®/CoolSmooth®. The medical-grade spa employs four estheticians who are trained personally by Dr. Turner to achieve maximum results including laser hair removal, microneedling, Diamondtome® microdermabrasion, medical-grade chemical peels and facials.
The office is proud to offer SkinMedica®, a clinically-based skincare line, and Dr. Turner's office has been designated a SkinMedica® 3-carat Diamond and VIP account, as well as national speaker. The newest skincare line, SkinBetter offers similar scientifically graded products to provide the best possible outcomes for any skin condition or diagnosis for which patients may present to Dr. Turner.
Dr. Turner is a member of the American Academy of Dermatology, the Texas Dermatologic Society, the Dallas Dermatology Society, the American Society of Dermatologic Surgery, and the Dallas County Medical Society. Dr. Turner is also a member of the medical staff at Presbyterian Hospital of Dallas. She was elected as newsletter editor and a member of the board for the Texas Dermatologic Society in 2014.