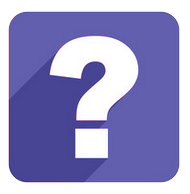 Ask a Question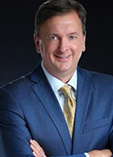 1105 Central Expressway N,
Bld. 1, Suite 370
Allen, TX 75013
About Dr. Slack
HONESTY, INTEGRITY AND EDUCATION
Charles T. Slack, MD, believes you come first. When you are his patient, he will meet with you personally during your initial consultation to discuss the pros and cons of the plastic surgery procedures you're considering.

Known for his integrity and sensitivity toward patient needs and concerns, Dr. Slack believes honest communication and excellent patient education create realistic expectations and help foster a strong, trusting doctor-patient relationship. Selecting a plastic surgeon that makes you comfortable and confident is of utmost importance.





Dr. Slack wants you to know that "the trust you show in selecting me as your plastic surgeon is not something I take lightly."

Dr. Slack focuses his practic on the growing communities of McKinney, Allen and Frisco. While practicing in Dallas offered many opportunities to Dr. Slack, he believes in providing excellent medical care to his own community. "I want to provide patients in my own community with the same level of expertise available in Dallas without the drive."

Patients know that whether they need breast reconstruction, breast lift, breast reduction, breast augmentation, tummy tucks, liposuction, or facial aesthetic surgery, they will get the most skilled care from their own hometown surgeon.



Procedures
Dr. Charles Slack
would like to answer any questions you have about which procedure might be right for you. Contact Us!
Breast Lift
Breast Augmentation
Breast Lift
Breast Reduction
Breast Reconstruction
Breast Reduction
Brow Lift
Eyelid Surgery
Lip Augmentation
Facelift
Scar Revision
Tummy Tuck
Liposuction
Arm Lift
Body Lift
Thigh Lift
Botox Sculptra
Radiesse
Juvederm
Venus Freeze
Venus Versa
Venus Viva
Before & After Photos
(w/narration)
Dr. Charles Slack
is dedicated to provide the very best results with high integrity. Although every case and individual is different, and results will vary... following are a few examples or his work.
Breast Augmentation in Allen, TX
What is breast augmentation?
Breast augmentation is simply an enlargement of your breasts, breast implants. It does not necessarily change your breast shape or lift your breasts. A good candidate should be over 18 years old, in good health, have minimal or no breast droopiness and understand the tradeoffs of having breast implants.
What should I expect with a breast augmentation?
The surgery for breast augmentation (breast implants) takes about an hour and a half. Recovery with breast augmentation is different for each patient but in general one will experience soreness and a feeling of tightness when using their upper arms for the first week. That being said some patients have no pain while some have significant pain but these are not the norm. You should be driving after a few days as long as you are off narcotics and feel like you can move your arms without being restricted by pain. Low impact exercise is allowed after one to two weeks, but no high impact exercise or heavy weight lifting for 6 weeks.
What will we go over in my consultation?
During a consultation I want to understand what you are trying to accomplish with a breast augmentation. What are your goals with breast implants? There is no reason to go through with any surgery if it has no chance of achieving the results you are hoping for. I talk about the various implant options, silicone or saline, round verses shaped, textured verses smooth and on top or under the pectoralis muscle. You will be able to see and touch these implants as well. In addition we will talk about potential implant problems, changes with age and the implants effect on mammograms. A particular implant will not create the same breast in every woman. The shape will be different and depending on how much breast tissue you have to begin with, the cup size will vary. Surgery should be tailored to your desires as well as to your body. This is particularly true when choosing the size and shape of the implant. Call today to set up an initial consultation. I will personally meet with you, giving you the time, attention and information you deserve to make a decision that is best for you.
Tummy Tuck in Allen, TX
Let's discuss with Plastic Surgeon, Dr. Charles Slack, the tummy tuck procedure! What is a tummy tuck?
A tummy tuck is a procedure that is performed to make the tummy flatter, tighter, and more youthful in appearance. A tummy tuck can remove unwanted stretch marks, loose skin, and fullness from muscle separation, excess fat and unattractive lower abdominal scars. It also lifts the pubic area and anterior thighs and tightens the upper abdominal skin.
What is recovery like?
Recovery is more difficult with a tummy tuck particularly a full tummy tuck. Most patients are slightly bent over from the tightness of the skin removal and swelling. The first 3-5 days after surgery is spent mainly in bed or a recliner but it is important to get up and move around a little to minimize the risk of blood clot formation. Patients are typically starting to drive between week one and two of surgery and can typically return to work at this time as long as their job does not require heavy physical labor. At 6 weeks patients can resume all activities. New, long acting pain medications and advanced techniques can minimize post operative pain and speed up resumption of normal everyday activities.
Do you use drains?
I do not use drains. Instead I use the progressive tension suture technique. This involves suturing the remaining skin and fatty tissue back down to the abdominal wall. As a result the space for fluid to accumulate is effectively closed so that drains are not needed.
What should I expect during the consultation? During your consultation we will talk about what specifically you are trying to improve. We will talk about recovery, potential risks and complications with this type of surgery. We will also look at my surgical results so you are comfortable proceeding with surgery. Tummy tucks make a tremendous difference in a patient's appearance and self confidence despite the scars. I love this procedure because I can show my patients in a mirror the changes that will take place and then make it happen.