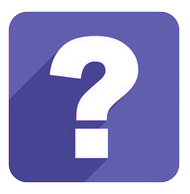 Ask a Question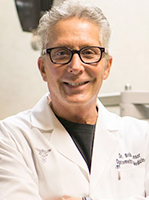 6036 Sherry Lane
Preston Center
Dallas, TX 75225
HOURS
M,W 11-7 / T,Th,F 8-5
Sat 9-3:30 (subject to change)
Patient Testimonials
About Dr. Consor
Dr. Bob Consor and The Eye Doctor's Office & Eye Gallery are proud to announce that this is our 40th year in practice in Preston Center.Our passion for "Excellence in Eye Care and the Latest in Technology" has never left our culture.



Our experience and knowledge along with a caring compassion for our patients has earned us the privilege on now seeing 3rd generation patients. Our full service eye care facility combines the eye exam skills of the best Optometrists working with affiliated Ophthalmologists thus providing excellence in eye care for adults and children. Our services include eye exams, diagnosis and treatment of eye disease, eye injuries, contact lenses, Lasik and an Eye Gallery showcasing modern designer fashion eyewear.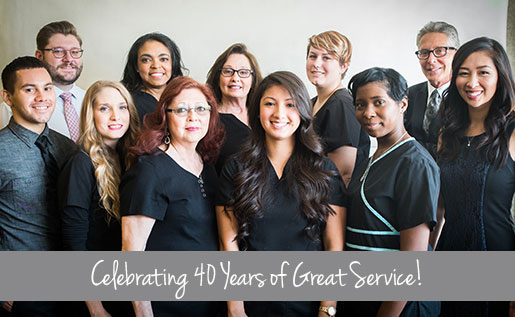 We offer the latest in eye disease detection, treatment and eye surgery consultation utilizing up to date modern computerized state of the art equipment and innovative technology. We are always up to date and well informed through continuing education as Dr. Bob Consor and Dr Nathan Dirks are Adjunct Professors at the University of Houston, College of Optometry, Eye Institute and instruct resident externs day to day in our ultra modern office. Dr. Bob Consor is a Board Certified Diplomate by The American Board of Optometry (ABO) and the ABO Ambassador for the State of Texas. As a result, our office is an extension of the University of Houston, Eye Institute, College of Optometry and an academic environment is created around your visit.
Our passion for patient excellence and a warm friendly inviting atmosphere makes your experience in our office second to none. The eye examination we provide is very comprehensive, and the exchange between staff doctors and student interns makes for a unique academic experience. We never cut corners and always do the right thing when it comes to your eye health.

Services & Products We Offer
Dry Eye
Eye Pain
Contact Lenses
Annual Exam
Eye Allergies
Pink Eye
Eye Diseases
Glaucoma
Eye Wear
Our Dallas Eyewear Gallery
Hosts an array of designer eyewear for men, women and children of all ages. Our eye wear is unique, handpicked from the classics to Retro-Eye wear. At the Eye Doctor's office & Eye Gallery, we recognize that eyewear is a fashion accessory and our frame and lens experts are in the fashion business when it comes to finding the frames for all your needs that will make you look good and be comfortable. In addition they understand optics and will design lenses for the frames you select to give you optimum clear vision with the latest lens technology designs.
Insurance
We accept most medical and vision insurance plans VSP, EyeMed, Spectera, Superior Vision, VBA, VCB, Optimum Care and most medical health Insurance including Medicare, Blue Cross Blue Shield, United Health Care, Aetna, Cigna, Humana, Tricare, Multi-Plan network, PHCS, First Choice, MES, Unicare, Opticare Health Network, MultiPlan Network, Texas Plus, Unicare, U .M.R., Beech Street, Golden Rule, Secure Horizons and many more.
Blog
If you suffer from dry eyes, you understand how irrating it is to have your eyes constantly watering, feel scratchy, burning, or even have blurred vision! Make those sytopms a thing of a past and get your dry eyes easily treated by Dr. Bob Consor.
Dry eyes results from either not having enough tears (quantity) or the tear mixture is bad (quality). Dry eyes can vary from mild to extremely severe depending on the cause! There is a lot of different causes of Dry Eyes, such as age, genetics, medications, climate, and much more!
Dry Eye treatment can be as easy as a over the counter artificial tears throughout the day, only a qualified optometrist, such as Dr. Bob Consor can properly diagnose the best cause and treatment for your dry eyes! A change in diet may be needed to help with dry eye treatment! Even a change in your environment, such as avoiding drafts from fans or vents, or adding a humidifier can help!
Visit Dr. Bob Consor's showcase page today for more information on Dry Eyes!
We work hard with your insurance to every qualified payment. You should always contact your insurance company to get confirmation before doing any procedure. We also work often with Care Credit and take most major credit cards. There are also other payment options for those who qualify. Contact us if you have any quesitons.
972.398.1131