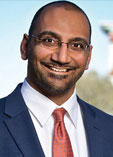 175 Ridge Rd.
Suite 200
McKinney, TX 75070
Patient Testimonials
I thought about getting SmartLipo for a long time. After having kids, there were parts of me I wasn't satisfied with. I was petrified of the procedure. When I found and talked ...

Read more

I set up a consultation for a cellulite procedure. I went to Dr. Setty's office and he explained the procedure and his credentials. The best part about it, is now I have ...

Read more

After visiting multiple Doctors in the Dallas area and having consultations, I found Dr. Setty and had a consultation with him about a breast lift and tummy tuck. After that ...

Read more
About Dr. Setty
Our mission at Setty Plastic Surgery is to provide compassionate care with exceptional results while always treating our patients with the utmost respect. I can understand the anxiety my patients feel as they walk into my office, and I value the trust they place in me as I take their body into my hands. I also fully appreciate the need for open and honest communication.



I will meet with you personally at your first consultation to gain perspective on the goals you are trying to reach, perform a full exam, educate you on your options, and develop a personalized surgical plan. After surgery, you will always see me at your postoperative visits and for any questions you may have. Thank you for visiting our website. I hope to see you soon at Setty Plastic Surgery!

Get To Know Dr. Setty
At Setty Plastic Surgery, we are on the cutting edge of modern cosmetic enhancement and rejuvenation.


Procedures
Dr. Setty
is a board-certified plastic surgeon and member of the American Society for Aesthetic Surgery. He is well trained in both reconstructive and cosmetic surgery. Following are some of the procedures Dr. Setty performs.
Abdominoplasty
Arm Lift
Body Lift
Brazillian Butt Lift
Breast Augmentation
Cellulaze™
Ear Surgery
Eyelid Surgery
Labiaplasty
Lip Augmentation
Liposuction
Male Breast Reduction
Mommy Makeover
Neck Lift
Neck Lipo
SmartLipo Triplex™
SmartSkin™
Thigh Lift
Tummy Tuck
About the Mommy Makeover
Would you love to have your pre-baby body back? The Mommy Makeover procedure combines several different cosmetic procedures that, when used in conjunction, produce stunning results. However, because every woman has different restorative needs, the combination of procedures will vary from one body to another.
Tummy Tuck
The skin and muscle tissues in the abdominal areas stretch during pregnancy and will leave skin looser. Even after weight loss, exercising and dieting, the skin may remain loose and unsightly. A Tummy Tuck can revitalize your stomach and abdominal area by removing excess skin, tightening the inner walls of your stomach muscles, and removing unwanted fatty deposits through liposuction… producing a tighter, flatter abdominal profile.
Breast Lift, Breast Augmentation, and Reduction
A Breast Lift reconstructs the breast in such a way that excess fat and skin is removed, thus tightening the tissues of the breast, giving it a 'lifted' appearance, which restores the breast appearance back to that of your pre-pregnancy, youthful breast contours. However, if you desire fuller, larger breasts, we may want to consider a Breast Augmentation along with the lift. This procedure uses either saline or silicone breast implants to create a bust line that is larger and fuller than the patients' pre-pregnancy breast size.
If you're interested in getting your pre-baby body back, schedule a consultation with Plastic Surgeon in McKinney, Dr. Naveen Setty. At Dr. Setty's office in McKinney, they will discuss with you the benefits of a Mommy Makeover. You will talk about your goals, your options, and more details about the surgeries. Dr. Setty will answer any questions to make sure you feel comfortable and informed. Dr. Setty is a board certified plastic surgeon with extensive training in body contouring surgery and he regularly treats patients seeking a Mommy Makeover!


Body Contouring with Sculpsure
If you have stubborn body fat that resists diet and exercise… and you're looking to get help without surgery, you may want to consider SculpSure!
SculpSure is a body contouring procedure that use modern technology to enhance body shape by eliminating excess fat from trouble areas. SculpSure is entirely non-invasive and produces excellent results. SculpSure uses laser technology to heat and agitate fat cells in the targeted areas causing the fat cells to release from the surrounding tissues. As the weeks pass by after treatment, these fat cells disintegrate and are naturally eliminated from the body. SculpSure also stimulates the production of elastin and collagen, which naturally tighten the skin and cause it to be more firm and youthful. Many patients love SculpSure because it's a short treatment time of just 25 minutes! It doesn't damage the dermal tissue and it's a non-invasive, non-surgical procedure.
There is no anesthesia needed and no downtown or recovery period. It feels like a warming sensation without pain, and only one treatment produces visible results! SculpSure is approved by the FDA and can destroy up to 24 percent of treated fat cells, making it highly effective. With SculpSure, the fat removal process continues throughout the weeks after treatment as the body naturally rids itself of the destroyed fat cells. You will begin to see results around 6 weeks after treatment, and results will continue to improve. The best results are visible typically by 12 weeks after treatment. Results are permanent with Sculpsure as it completely destroys the treated fat cells!
Setty Plastics was the first practice in the Dallas area to have the amazing new technology of Sculpsure, and we are proud to offer it as an effective body contouring treatment. Get in touch with us today to set up a consultation to see if SculpSure is right for you!
Blog