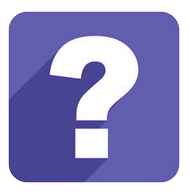 Ask a Question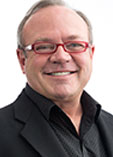 8411 Preston Rd
Suite 850
Highland Park
Dallas, TX 75225
Patient Testimonials
About Dr. Alexander
Dr. Cliff Alexander practices orthodontics in the greater Dallas area, and specializes in offering his patients leading-edge orthodontic services such as Invisalign and the customized lingual appliance Harmony. He is a Board Member of the Alexander Foundation for Orthodontic Research and Education (AFORE), a nonprofit organization dedicated to studying, enhancing, and disseminating the Alexander Discipline philosophy and technique to doctors worldwide through research, education, and collaborative efforts. Additionally he is the Past President of the Southwestern Society of Orthodontics.
A noted teacher and lecturer, Dr. Alexander regularly addresses academic and dental groups on a variety of orthodontic subjects. He is a featured speaker for the American Orthodontics, teaching the 20 Principles of the Alexander Discipline and Harmony Appliance System Certification Course for orthodontics and staff. This popular program provides an overview of the Harmony Appliance System technique and gives an in-depth look at key clinical procedures, case selection and successfully presenting the system to patients.
Dr. Alexander also presents the program at the American Lingual Orthodontics Association (ALOA) Congress. Dr. Alexander graduated from Baylor College of Dentistry in 1993 and the St. Louis University Department of Orthodontics in 1996. He is a part time faculty member at St. Louis University, where he also lectures on the Alexander Discipline and Harmony System.
We strive every day to provide the most up-to-date orthodontic care to our patients that is possible while also relying on our "tried and true" methods. We do this in a comfortable and fun atmosphere that provides a positive orthodontic experience to both children and adults.
This type of contemporary care is enhanced by our continued involvement in orthodontic research and study. As a matter of fact, Dr. Cliff Alexander is on faculty at major Universities. He likes to stay up to date with the latest advances in orthodontic technology and provide a variety of orthodontic services.
Our Specialties
We specialize in the latest technologies of braces for both children and adults. From Invisalign to traditional braces... from Harmony (invisible braces) to colored braces. If you are looking for a beautiful and straight smile we can help you... smile beautifully.
Traditional Braces
Invisalign®
Harmony Braces
Retainers
Removable Appliances
Orthodontic Disorders